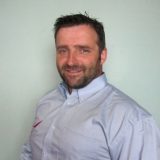 Dublin Office
Martin has been involved in the motor industry for in the excess of 21 years.  He started his career as an apprentice motor mechanic.  He furthered his career and experience by working in a Ford main dealer during the later stage of his career he was promoted to service manager which provided first-hand experience in both running of a workshop and  dealing with general public.
He also attended Mill field College in Belfast where he obtained a IMI and IAEA.
In 2005 Martin joined Assess Ireland as an Automotive Engineer Assessor. Coming from a back ground in both modern and light goods vehicle.  Martin expertise's has been extremely beneficial both in dealing with insurance claims and private consumer complaints.
He also has a special interest in both fire forensic investigation and low speed collision impact.
Martin enjoys spending time with his family and friends and attending the local gym and watching football and rugby.